The key to success is content that reflects professionalism, attracts users, and keeps them coming back for more!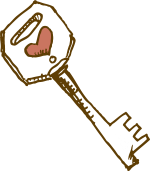 Professionals and novices alike need a second set of eyes to ensure complete professionalism. Even the best of us make mistakes. But those mistakes, no matter how small, can really get in the way of unlocking success. Keep reading to see how The Virtual Visionary can help you reach your full potential!

Providing basic editing for typographical errors, misspellings, and punctuation mistakes for the content categories below.
Including:
General Website Content
Blog Posts
Sidebar
Footer
Including:
Website Advertising Content
Email Optins
Newsletters
Social Media
Including:
eBooks
Printables
business cards
Other
Note: Proofreading is the final step of the editing process and should not be mistaken for copyediting, which checks for these errors in addition to checking proper sentence structure, style, and syntax. For more information, check out the differences between the two here.

Schedule Your FREE 30 Minute Consultation!
Just a friendly non-obligatory chat about your needs and vision for your business
and how The Virtual Visionary can help you achieve your goals.